Two of Faribault Public Schools' highest profile staff members are leaving the district.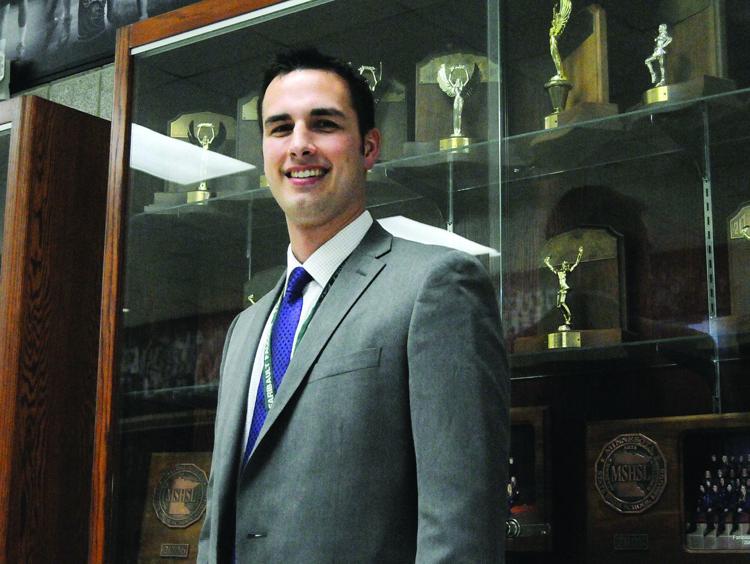 Andi Johnson, the district's director of finance and operations, and Danny DuChene, activities director for Faribault Middle School and Faribault High School, will soon say their goodbyes to the district.
Johnson began her tenure as Faribault School District's director of finance and operations July 1, 2016. Prior to that, she had been the school district's finance department controller since 2010. Her last day with the Faribault School District is May 9.
"It's been a joy to be here," said Johnson at Monday's School Board meeting. "It's going to be really hard to leave."
Johnson has accepted a position as the director of finance and operations with Sauk Rapids Public Schools. She and her family are moving to the area to be near other family.
Superintendent Todd Sesker said Johnson has been a valuable asset to Faribault Public Schools and he praised her ability to keep the district on track financially.
"The best thing about high quality financial people is to communicate the situation clearly to the district so decisions can be made on factual information given to them," said Sesker. "Andi has done a nice job communicating those [components] to schools' staff and the entire community."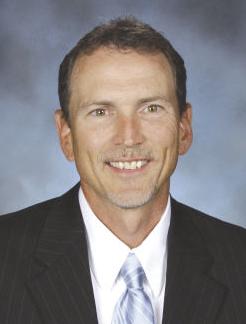 Sesker said the interview process for a new director of finance and operations begins next week.
DuChene, a Faribault native, will complete his last day with Faribault Schools May 25.
With a second child coming in December for him and wife, Kate, a career move felt right.
"It was a very tough decision. When we found out we were having our second child we really just started conversations on 'What kind of life we want to have, what kind of balance do we want to have and are we set up to really do that?' DuChene said. "There's a lot of great things I'm really going to miss and it's going to be tough to walk away from."
DuChene will continue to live in Faribault as he shifts into a new position in, as he described, "the school business and finance world."
Working fewer nights and weekends will be a perk, but he'll miss the relationships formed on the gym, field or mat.
"The kids are probably the most important thing; I had some great relationships with some kids in the school," DuChene said. "That's what's fun and that's why we do what we do. Whether you're a coach or an administrator or a parent, it's all for them. It's going to be hard not having that daily interaction with them on a consistent basis."
Sesker noticed DuChene's impact since taking over as activities director in January 2016.
"He did a very good job communicating with parents, students and staff about what was going on with activities," Sesker said. "One of the positives about him was he devoted equal amounts of time to all activities and really promote everything that was going on."
DuChene made a point to make it out to as many events as possible, often filling in as a PA announcer, official scorer or manning a rake at the track and field jump pit. He maintained an active social media presence relaying information for all Faribault teams.
Sesker described what he and the school district are looking for in a replacement.
"No. 1 is being able to communicate with everybody including the media, administration and especially the coaches and the students," Sesker said. "Someone with an optimistic view of the success we've already seen and for future programs. Just being an advocate."
DuChene's predecessor, Ken Hubert, had 13 years of experience as activities director and retired as girls swimming and diving coach after the 2017 season. Hubert will assist in the transition process as the school district begins the interview process.
©Copyright 2018 APG Media of Southern Minnesota. All rights reserved.